We've been hard at work this month! We posted 2 new videos.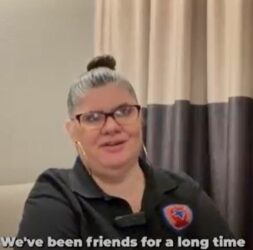 Lucky in Love
Our ally, Lisa, shared about her relationship with her boyfriend. 
She told us how they decided to be together.
Her hopes for the relationship include getting married and buying a house. 
Why Mistakes Matter
James shared that it is important to be honest about life's challenges.
James said that we should not sugarcoat our lives.
James reminded us that we all learn from our mistakes.
Subscribe to our YouTube channel for more great videos! Follow us on Facebook, Instagram, and TikTok.