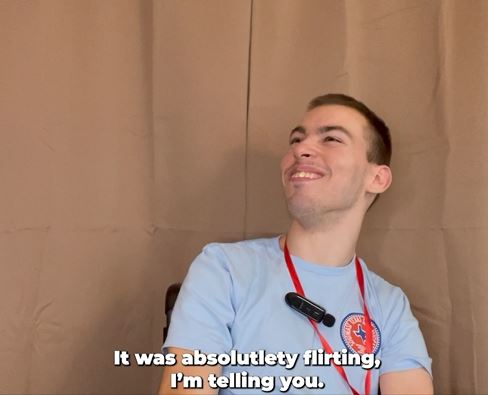 This month we learned about:
Hiding Sexual Assault
James shared problems he had talking about his sexual assault. He was afraid to talk to his parents or others. He felt scared and overwhelmed.
Flirting
Our ally, Logan, shared his thoughts on flirting.  Logan talks about how you can tell if someone is flirting or just being friendly.
Subscribe to our YouTube channel for more great videos! Follow us on Facebook, Instagram, and TikTok.