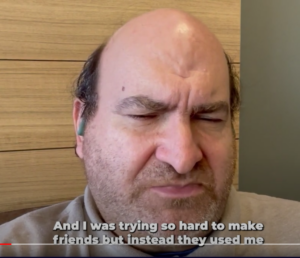 This month, James taught us about:
Sexual Assault
– How it feels to be sexually assaulted as a teenager.
– How hard it is to talk to people about sexual assault.
– Learning to stand up for yourself.
Family Support
– How families can support sexual assault survivors.
-Why families should become good listeners.
– How families can help sexual assault survivors get counseling and other services.
Subscribe to our YouTube channel for more great videos! Follow us on Facebook, Instagram, and TikTok.
#SexualAssaultSurvivor #IDD #txcdd