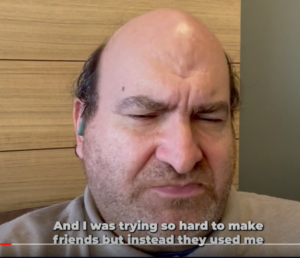 This month, James taught us about:
Loneliness
How hard it can be to make friends
How not being able to see friends outside of school hurts
Recovery Activities
How creative writing helped James to be more strong as a person
How creative writing helped James to write out his feelings
James' ability to write and share his thoughts with others
We are thrilled to congratulate James Meadours! James has been appointed to the President's Committee for People with Intellectual Disabilities (PCPID). We can't think of a more deserving self-advocate.
Subscribe to our YouTube channel for more great videos! Follow us on Facebook, Instagram, and TikTok.
#SexualAssaultSurvivor #IDD #txcdd