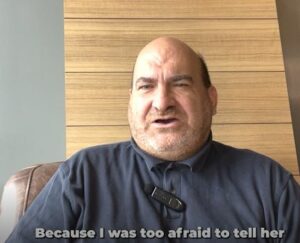 This month James taught us about:
Finally Telling What Happened
Talking to a woman from a rape crisis center
Feeling safe about sharing his experience and feelings
Hiding Sexual Assault
Talking about hiding his sexual assault from his mother
Did you know RAINN can help people know what some of their options are after a sexual assault? Go here to learn more: https://www.rainn.org/after-sexual-assault 
Subscribe to our YouTube channel for more great videos! Follow us on Facebook, Instagram, and TikTok.